Formula Student is an international design competition for students. Universities from all over the world build a new race car every year and face each other on race tracks like the Hockenheimring, Red Bull Ring or Circuit de Barcelona-Catalunya. The cars need to fulfill a standardized set of rules, specified by experienced automotive engineers.  The competition is devided into several disciplines where the teams can archieve points for the overall ranking. While some of them challenge different technical aspects of the car, others check the teams' knowledge on technical design, manufacturing processes, financial planning and sales arguments.
COst and manufacturing (100 Points)
Financial planning of the car, including manufacturing, risk management or the environmental influence of the production
Engineering Design
(150 Points)
Judgement of the construction and technical design of the overall car and single components
Business Plan Presentation
(75 Points)
The team has to convince potential investors of a profitable business idea using a self-developed race car.
Energy Efficiency
(100 Points)
The Efficiency scoring rates the amount of energy consumed in
the Endurance in relation to the total time.
A track shaped like an eight is used to test the lateral acceleration of the car.
An acceleration race over 75m distance with a standing start.
A kilometre-long track with straights, curves, and chicanes. Precise handling and good acceleration are needed.
An endurance race over 22km distance, including one driver change. The track is similar to the Autocross layout.
Formula Student is not only about competition. The project requires a lot of teamwork and you will work with a lot of people on the way and the limit goes over the boundaries of your own team. At the event site a lot of different teams and people gather together and everyone wants to see each other succeed.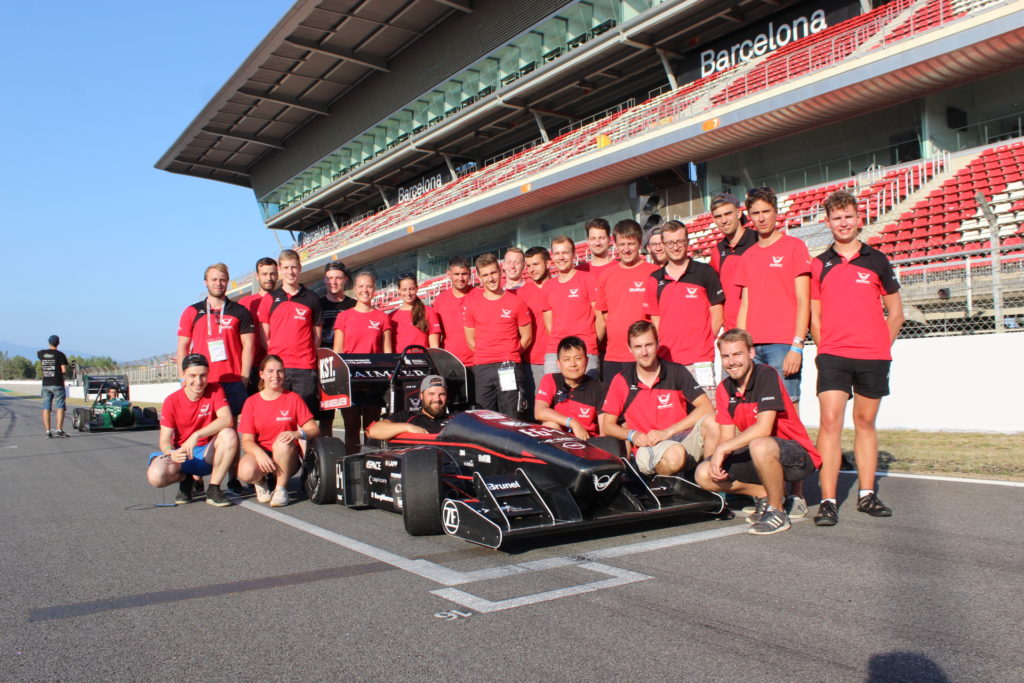 As much fun as events are they can be very stressful at times. If problems occur you only have limited time and ressources to fix them. Because noone wants to fail at the finish line everyone pushes as hard as possible to get the best results.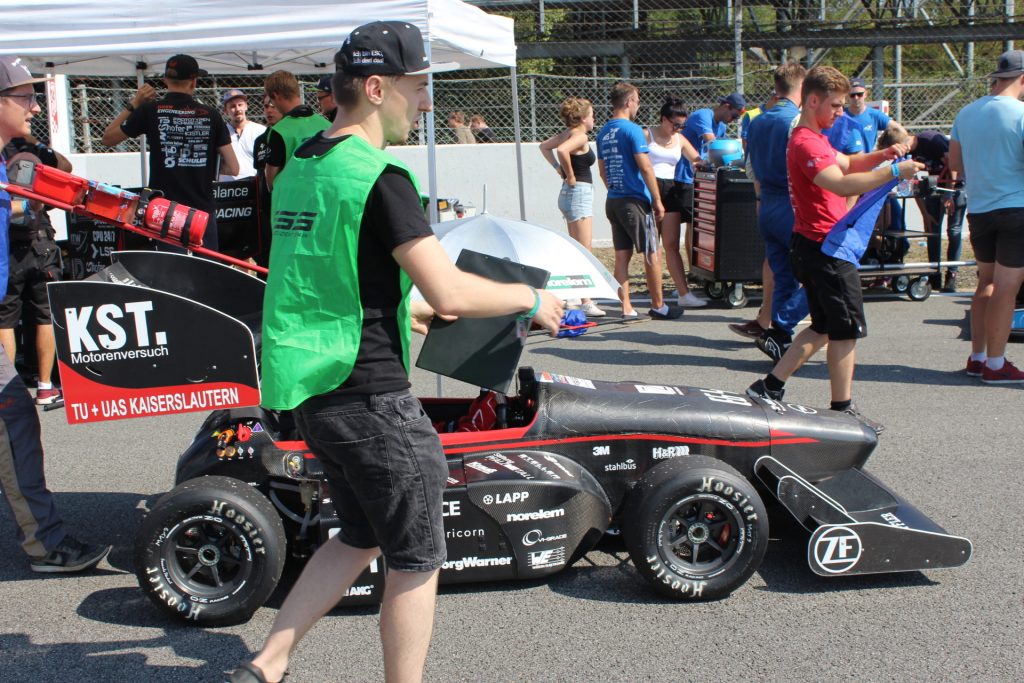 In addition to the skills you learn while working on the project you gain a lot of skills on the events as well. The events require you to stay calm and follow the rules in a quite intense situation as well as to stay fair to the other teams. Coordination, social skills and time planning are things which are key at the events.